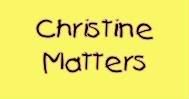 Name: Christine
Location: Wyoming, United States
I'm the Mom of two. They drive me crazy. I love them dearly. I want one more. I'm not insane, yet. My hubby says I'm a snob with an inferiority complex. There is more to me than being a mother. I just don't remember any of it.

View My Complete Profile
100 + things - UPDATED
Talk to me
IM


On the Scale of Mediocrity, today rates:

~7~


I'm feeling...
Enchanted with...
Adagio Tea
Contemplating...
His next trip to Asia
Irritated by...
His next trip to Asia
Humored by...
Finslippy
Lessons Learned...
Don't ask a
5
6 year old a question, unless you really want to feign interest for the next 90 minutes in the answer.
Buy Stock in...
American Girl
Quote of the Week
"Make a little birdhouse in your soul."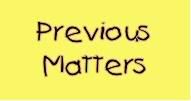 Dear Little Man,
Andrew....
Gabriella's quip du jour
I finally did it!
Why Me?
Holy Laptop Batman! This is the life!
Laurie has a pig on her head
Public Service Announcement
Election Day
She took the words right out of my head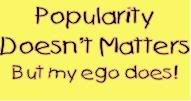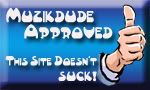 Who Links Here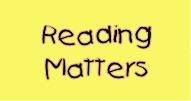 I'm reading...
Next on my queue...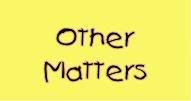 This work is licensed under a
Creative Commons License.