Bluegrass Mama and Jazzy asked to see our piles of boxes. I picked three of the worst stacks. (I'm proud to announce that since these have been taken, they have been widdled down a bit.)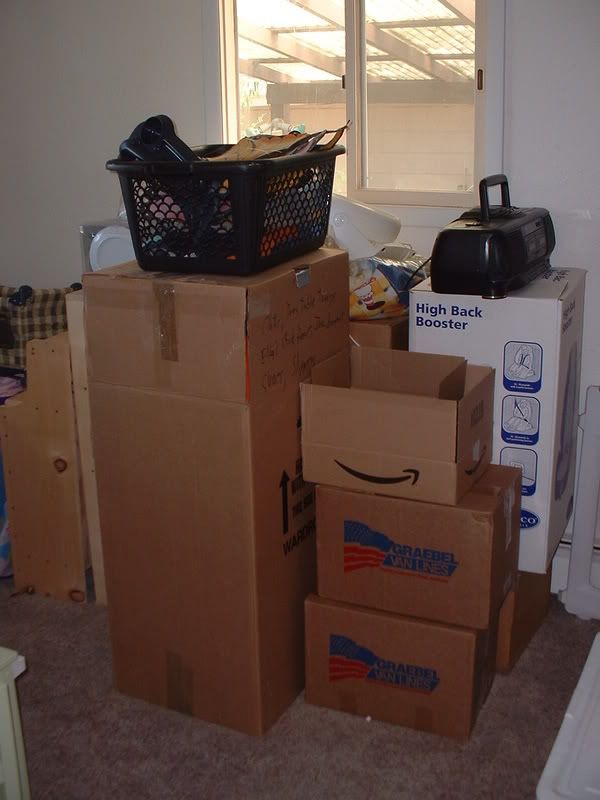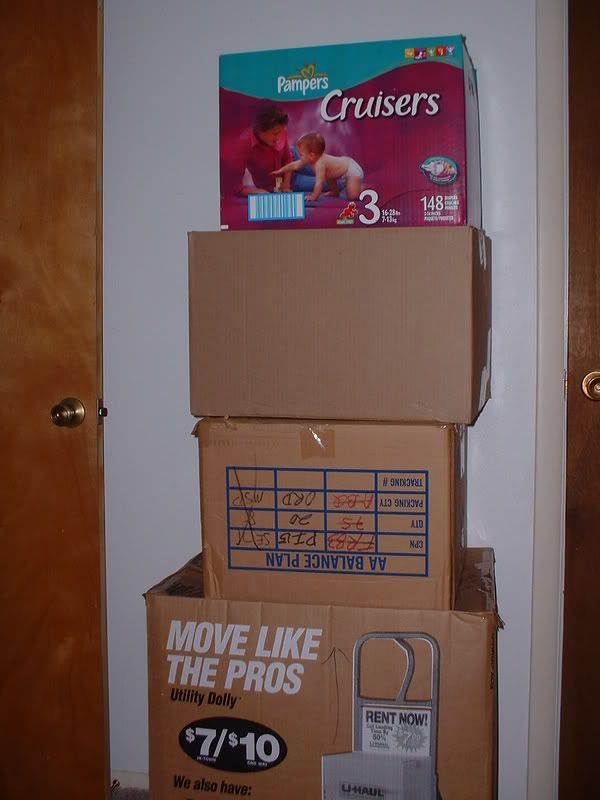 These are the worst stacks inside the house. The first one is the "spare room", which we are going to set up as a play room for now. The second is a pile of boxes in Little Man's room. We have boxes here and there all over, but these are the two worst piles.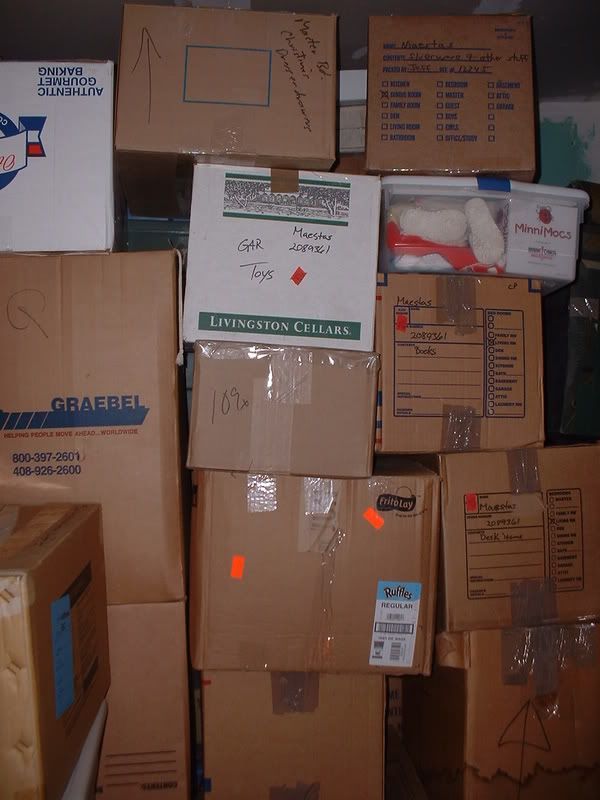 This stack is from the storage shed - this pile may not be attended to for quite a while. Because we are renting while looking to buy, we are storing things we don't need right away, or furniture that won't fit into our rental house. I can't believe we own so much junk!